So it has been some time since I last posted any content on the web...
Back in May 2011, I started my own technology, gadget and gaming site on the web called Technutty. It originally started out as an idea that I hoped would help me get better at writing content while working on various things that I wanted to learn over the next few years.
And this worked out pretty well, which is strange considering that this never normally happens in the real world.
I kept running the site for a few years and over time I found myself reviewing more technology products for companies, spending longer researching things to write and coming up with ways to expand the site even further, but despite enjoying the work, I wasn't really enjoying the time I had to spend on it and my passions where moving closer to front and back end web development, stemming from some of the freelance work that I was doing as well as the work that I was doing to improve the site so I decided that it was time to move on.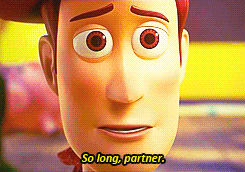 So long story short, in Jan 2019 I shut down TechNutty and started a new role as a web developer at a company called Accrosoft.
I have now been there for over a year, working on numerous projects for a range of companies across the globe, all of which are helping me to expand my capabilities and makes every day a little more interesting, however, I found that I am now doing less for myself and I don't like the idea of that, so I'm tackling it head-on.
Alongside the release of this blog post, I have created a brand new server for my personal site (now on a .dev domain!), which uses docker and a custom Node environment with Express.
I am hoping that with this new server I will be able to start working on a number of projects that I can talk about here, or not.
Basically, I'm just looking to do me a little more.
Feel free to follow along.